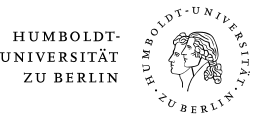 English
The Language Centre offers interdisciplinary and specialist English courses at three UNIcert® levels II (B2), III (C1) und IV (C2) for
HU students
HU stuff and HU Alumni1
external students from other universities and colleges.
These will help you to prepare for a period of study or a placement abroad. In addition to reading and listening (including study skills) you will practise the relevant academic vocabulary, work on drawing up, presenting and discussing talks, and develop your writing skills. Cultural traditions (including those within a specific field of study) as well as aspects of geography, history and civilisation of the country are also part of the course.
---
---
1 Alumni: former HU students and staff
2 CP based on the ECTS: European Credit Transfer and Accumulation System
3 SWS (ger. Semesterwochenstunde): contact hours per week