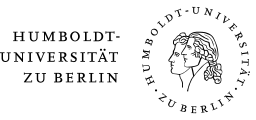 Booking of Intensive Courses in the Semester Break
In the break at the end of the winter semester (February to March 2021), we offer compact courses and additional intensive courses foremost for Humboldt-Universität students.
---
Course Booking
Compact and intensive Courses are listed below.
Online booking will begin on 22nd February.
However, online booking for German DSH courses begins on 9th March.
English
French
German as a Foreign Language
Italian
Fees
Compact courses

HU students:
40 EUR for a 4-hour course

HU staff, HU Alumni:
60 EUR for a 4-hour course

Intensive courses

Special courses

HU students:
Some courses will carry a special price, see course details on booking site.

HU staff, HU Alumni:
Prices differ from those shown in the booking system.

Exemption from course fee

An exemption from the fee for intensive courses is not possible.

Certificates of performance

Copies of Certificates of performance

For further details on fees see Regulations.
Payment information
Payment terms

Within five days after booking, the full course fee must be paid. If the payment is not credited to our account within this period, your booking will be automatically cancelled and you will have to book again, if a place is still available.

Note that it is likely to take time for the transfer process, so please make the payment as soon as possible.

For HU students

If you enter your email address in the booking form, you will receive a confirmation email including our banking details.

For HU staff, HU Alumni2
---
1 CEFR: Common European Framework of Reference for Languages
2 Alumni: former HU students and staff