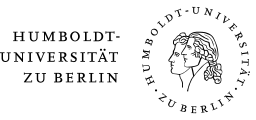 Booking of Compact and Intensive Courses in the Semester Break
In the break at the end of the winter semester (February to March 2020), we offer compact courses and additional intensive courses foremost for Humboldt-Universität students.
---
Course Booking
Compact and intensive Courses are listed below.
Online booking will begin on 10th February.
However, online booking for German DSH courses begins on 4th March.
English
French
German as a Foreign Language
Italian
Polish
Spanish
---
1 CEFR: Common European Framework of Reference for Languages
2 Alumni: former HU students and staff
3 External students from other universities and colleges