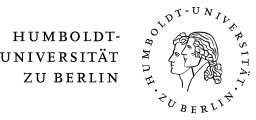 Quality management
HU students will be pleased to know that, for the 4th time in succession, the Language Centre has been awarded re-accreditation from UNIcert® for its courses and examinations in Arabic, Czech, English, French, Hungarian, Italian, Polish, Russian, Spanish and Turkish. Accreditations are a quality mark: the last report stated that ".... teaching and examining practices at the Language Centre are at a high level…"1 and "…The (...) documented and completed fourth re-accreditation for the purpose of awarding UNIcert® certificates constitutes proof that the institute is professionally managed and fits well in the organisation, that the UNIcert® concept is properly implemented and that at the same time the institute makes a contribution to an appropriate foreign language provision for the university as a whole…"2
As part of the re-accreditation procedure, the external assessors also evaluated the overall functioning of the Language Centre in 2009, focusing on the working conditions for staff and students with respect to technical equipment and personnel and on facilities for independent study. In addition, the assessors conducted meetings with the university management, selected representatives from faculties, and students and staff at the Language Centre, enquiring about the Language Centre's "standing", its course provision, and ongoing developments in the content of the work.
The Language Centre staff were pleased with the UNIcert® report, which stated that the Language Centre, as the institute responsible for the university's foreign languages teaching, including subject-specific language teaching, is on the right way, first of all in terms of innovations in its own work and, secondly, with respect to its recommendations for developing multilingualism or the integration of foreign language training as part of master's degree courses at the Humboldt-Universität.
For more information see UNIcert®-Site.
---
1 Report of the UNIcert® Academic Committee on the external evaluation of the Humboldt-Universität Language Centre on the occasion of the UNIcert® re-accreditation in January 2010.
2 Ibidem