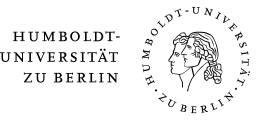 Booking of Winter Semester 2019/20 Courses
Semester-length courses (14th October 2019 to 15th February 2020) are two, three or four contact hours (SWS1). The courses below are primarily for Humboldt students.
---
Course Booking
The list of courses for the winter semester 19/20 will be published by mid-September 2019.
Online booking will begin on 16th October.
However, online booking for German courses begins on 17th October.
16th October 2019
9 am: Czech, Hungarian, Polish, Russian
10 am: English
11 am: Italian, Turkish
12 o'clock: Spanish
13 pm: French, Latin
15 pm: Arabic, Chinese, German Sign Language
17th October 2019
10 am: German as a Foreign Language
Classes start running from 21st October.
Arabisch
Chinesisch
Deutsch als Fremdsprache (DaF)
Deutsche Gebärdensprache (DGS)
Englisch
Französisch
Italienisch
Latein
Polnisch
Russisch
Spanisch
Tschechisch
Türkisch
Ungarisch
---
1 SWS (ger. Semesterwochenstunde): contact hours per week
2 Alumni: former HU students and staff
3 External students from other universities and colleges